Pressure-Flow®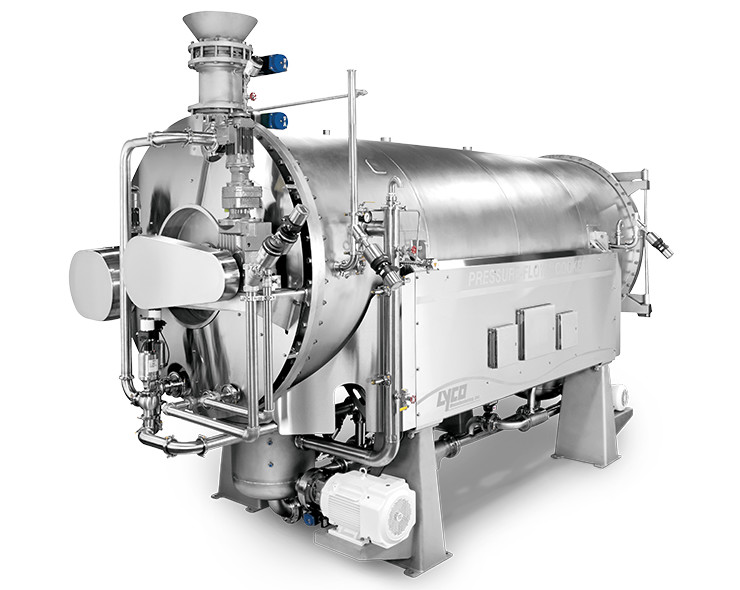 Pressure-Flow Is Changing The Way Dry Beans And Rice Are Processed In America!
We have a fully functional Pressure Cooker in our Lab. Send us your product and see for yourself the quality that comes out. Fully cooked dry beans or perfect white rice!
DRY BEAN PROCESSING
Temperature 200°F to 250°F
Presoak, Then Cooks in 6 to 8 minutes
Achieves 67% to 71% Moisture Level
IQF Quality, Texture, Higher Yields
Eliminate Retorting, a Major Savings
Millions of Gallons Less Water Used
Less Waste and Water to Discharge
Major Reduction in Footprint
RICE PROCESSING
Temperature 200°F to 250°F
Cooks Between 5 and 8 Minutes
Produces Pure White Rice
10% Yield Improvement
Greatly Reduced Damage
Major Reduction in Water Usage
Less BOD, COD & TKN
Major Reduction in Footprint
Suggested Applications
◀
▶
How it Works
Product is fed into the pressure vessel through a rotary valve. Inside the pressure vessel is Lyco's remarkable Clean-Flow Cooker system which has many benefits, the most important of which is Hydro-Flow® Agitation. Water agitation keeps the product held in suspension and moving which has every particle of food being treated exactly the same. Dry beans can achieve 67% moisture and become fully cooked so retorting is not required. Product is continuously discharged from the pressurized process chamber through a different valve arrangement.
Benefits
A Fully Cooked Product
Higher IQF Quality
Better Texture
Higher Yields
90% Faster Cook
Higher Productivity
Lower Water Usage
Less Waste Water
Features
PLC Controlled Process
Automated Cleaning/Sanitizing
Hydro-Flow Agitation
Rugged Reliable Design