Clean-Flow® XT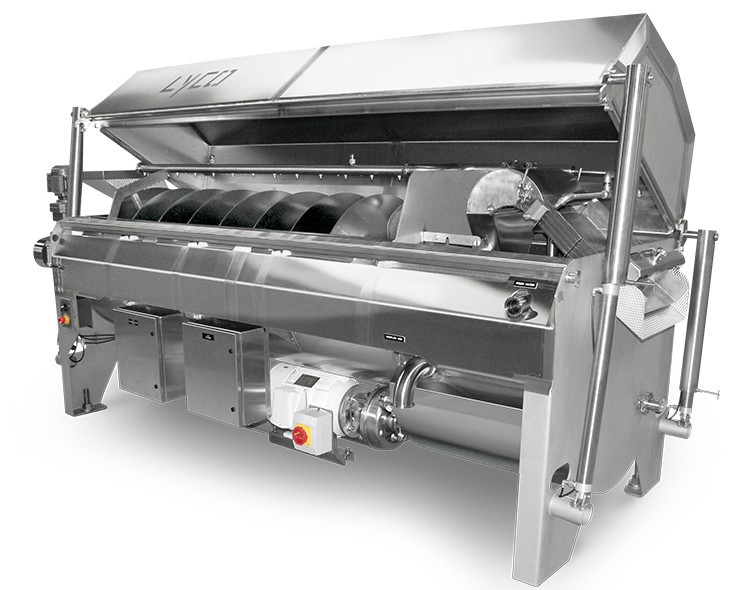 Increase Capacity/Reduce Clumping
Lyco's Clean Flow® XT Continuous Water Blancher/Cooker is the perfect choice for smaller lines running mid-sized pasta products such as macaroni or penne. Compared to European cook-quench-chill systems, continuous processing produces higher quality products, increases productivity, reduces labor, uses less energy and uses less water – all with close to zero maintenance costs. Clean-Flow machines are designed for simple, rapid cleaning and swift changeover, enabling you to process several  types of food products per day. Lyco's Clean-FLow XT works well in line with Easy Flow Coolers which can cool vegetable, and pasta / rice products from 200°F to 40°F in less than 30 seconds.
Suggested Applications
◀
▶
How it Works
Product is fed into the machine by a chute or a water flume in a consistent manner. You can easily adjust for flow rates, retention times and temperature. This design doesn't handle small products like rice or quinoa, but is ideal for mid-sized products like peas, diced carrots, potatoes, lima beans or seafood. Uniformly processes pasta including short goods like macaroni or long goods like spaghetti. As product leaves the retention area, it gets picked up by a water plenum discharge, which gently carries it up to a wedge wire screen for dewatering before exiting the machine.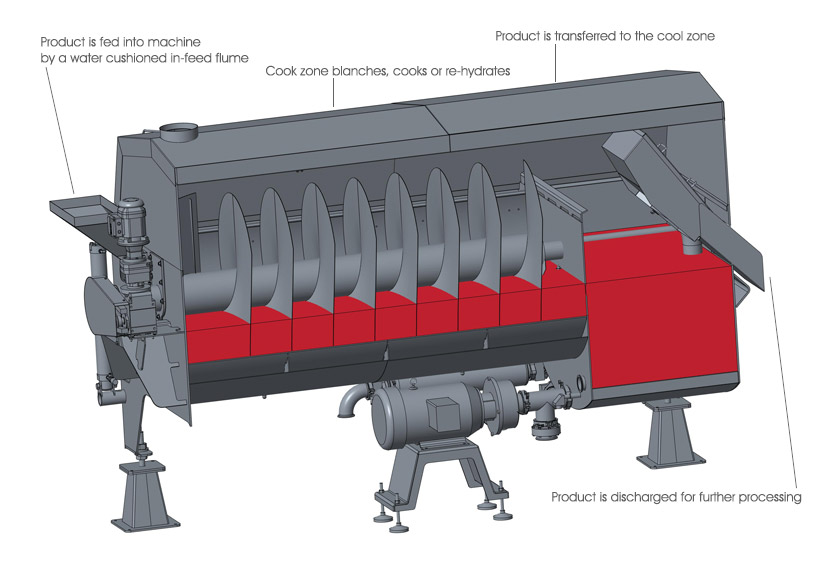 Benefits
Lower initial purchase costs
Easy-to-clean design
ZERO over and undercooking, each food particle is treated uniformly
50 percent greater capacity per lineal foot
Agitation reduces losses from pasta clumping by 5 to 10 percent
Features
Hydro-Flow® means uniform cooking and cooling
Open, accessible, easy-to-clean design
Water plenum discharge is self-cleaning
Gentle on delicate particulates such as broccoli or seafood