Rotary Drum Blancher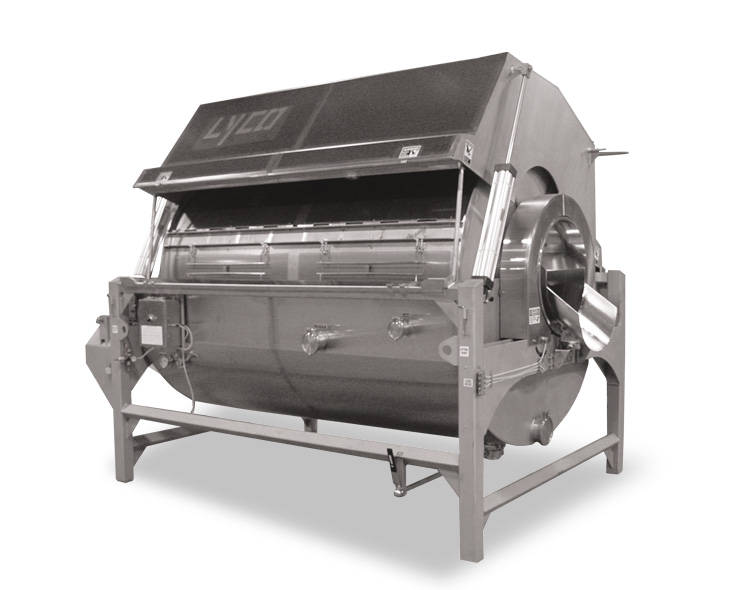 Since 1985 Lyco Mfg. has been the most innovative company in the food industry. Our blanchers, cookers and coolers are the most advanced, state-of-the-art machines in the world. We've increased capacity, reduced process times, and eliminated under-cooking and over-cooking and reduced cooling times by 40% in rotary drum machines. Lyco designs use less energy, less water and produce higher quality in a smaller footprint.
Pasta and Rice can be cooled from 200° to 40°F in less than 30 seconds with our newest EASY-FLOW COOLERS.
Suggested Applications
◀
▶
How it Works
Product moves into the blancher through a gravity chute or a water-cushioned in-feed flume. Product can be blanched, cooked or rehydrated. Product is then discharged through a chute for further processing.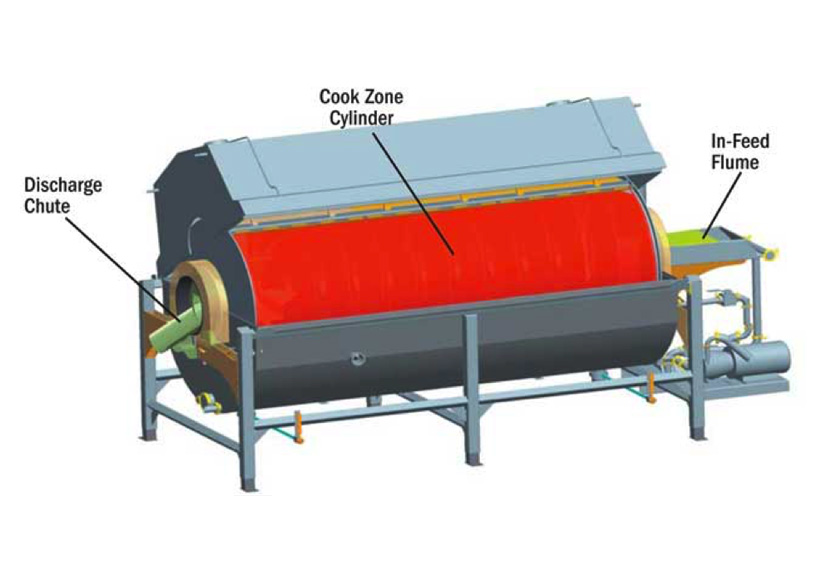 Benefits
Increases recovery (5 to 15%)
Guarantees uniform results
Extends product shelf life
Throughput 50% higher than competition
Small footprint due to higher capacity
Sanitary construction
Easier to clean
Energy efficient