Water Reuse System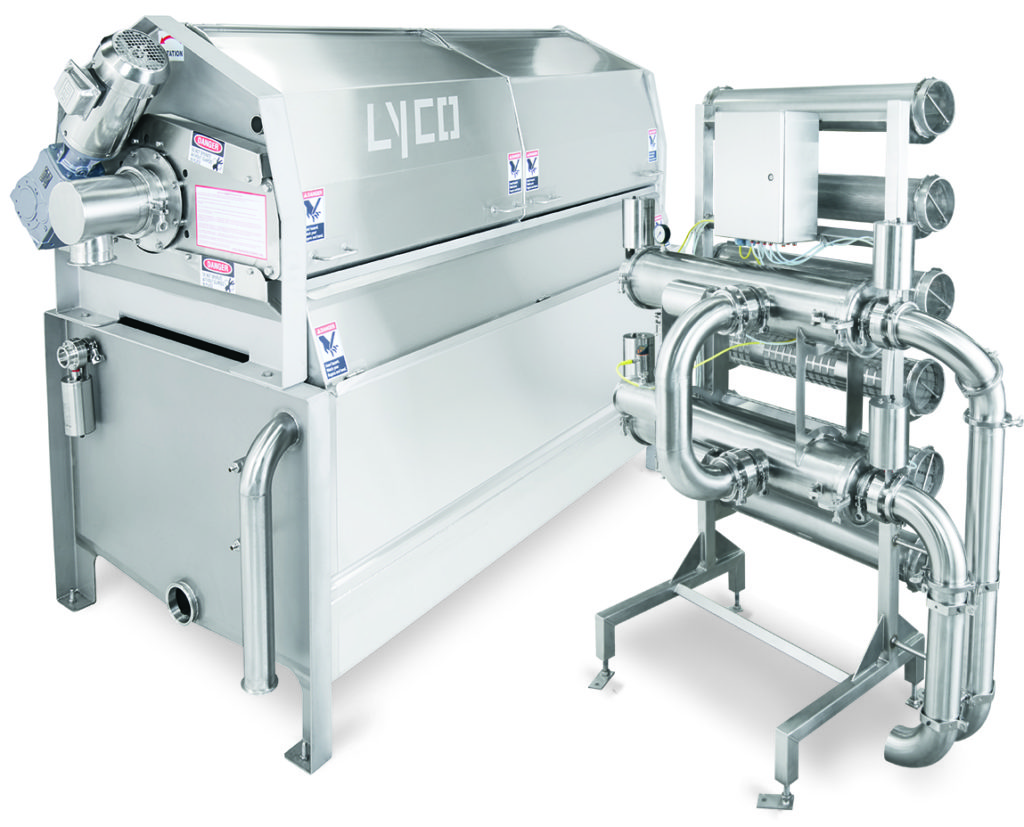 DRAMATICALLY REDUCE WATER USE
Lyco's Water Reuse System can save money, cut cleaning and maintenance time, and reduce consumption of water resources — up to 15 million gallons per year. In poultry plants, this revolutionary system removes solids so that water can be re-used and sent back for prior processing steps. The system's small footprint makes it ideal for many water reuse applications. A 200 GPM saving can return more than $150,000 a year.
New Sanitary Zero Maintenance Screens feature covers that open for full access, Clean-In-Place system with spray balls and rapid-change dual canister filters with automated purging.
Systems are available for 50 gpm – 400 gpm.

Suggested Applications
◀
▶
How it Works
Effluent is fed into the inner drum screen and this revolutionary system removes suspended solids, then counter flows the water for reuse, compared to product flow. Amount of water reuse available will depend upon the type of product passing through the system.
Benefits
Save millions of gallons of water per year
Cost-effective way to meet sustainability goals
Low maintenance costs with solid thermoplastic main cylinder running ring/bearing
Sanitary, easy-to-clean design
Features
Wastewater filtered through Lyco's drum screen and two canister filters
Filtered water pumped back for reuse in processing
Small footprint
Cleans with stationary clean-in-place (CIP) spray manifold
Reduced water requirements and improved cleaning with Lyco's patented Traveling Spray clean-in-place (CIP) option, save time and money