Vapor-Flow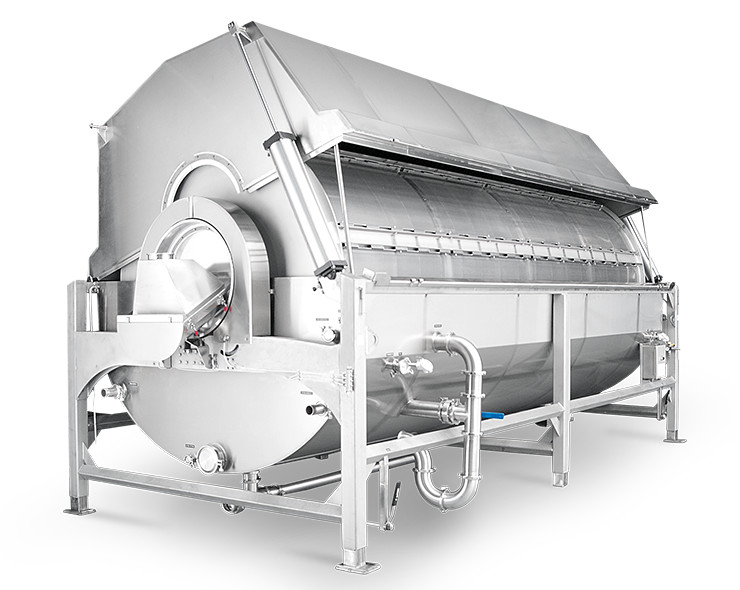 VERSATILE SYSTEM COOKS IN WATER OR IN STEAM
Vapor-Flow Steam Blanchers can switch over from steam to water cooking by simply turning a valve and draining the water from the tank. Water blaching hydrates products, but steam cooking uses 50% less energy and 90% less water. Steam can also increase recovery by 1 to 3% by leaching out fewer solids and nutrients.
Suggested Applications
◀
▶
How it Works
Product enters this machine through a gravity chute or an in-feed flume. It is then transported through the machine by an auger covered with perforated screens. We leverage our intimate knowledge of blanching and cooking to ensure a thorough and uniform process with less damage, using less energy, less water and less waste. Lyco has made over 700 rotary drum blanchers, cookers and coolers since 1985. We are the world-wide industry innovators in food heating and cooling of pasta, rice, dry beans and vegetables.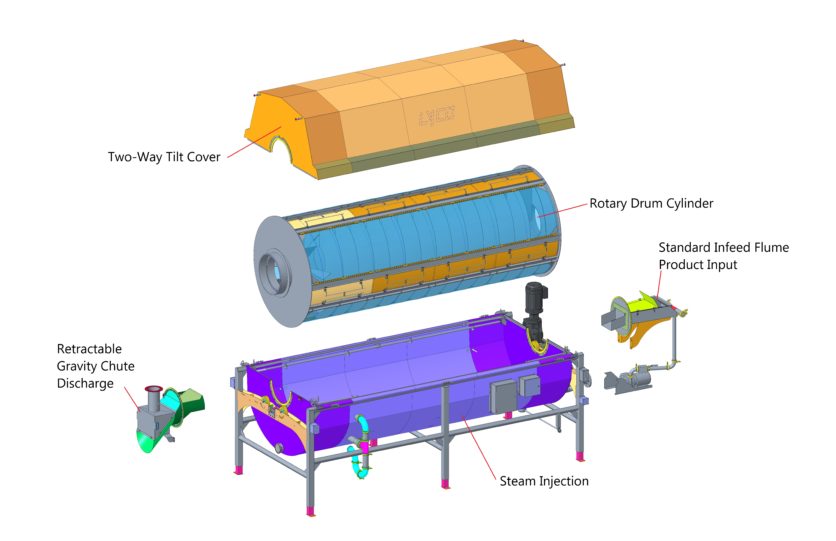 Benefits
Steam increases recovery 1.5% to 3.0%
Uniform process results over belt cookers
Reduce energy consumption with our steam option — uses 90% less water
Features
2-in-1 blanching — select steam or water
Rapid changeover with the flip of a valve
High capacity throughput in less floor space
Easy to clean
Gentle stirring
First-in/first-out product stream guarantees uniformity, unlike belt systems