SUPER SNIPPER
48 in. Diameter
Lyco's Super Snipper has revolutionized the snap bean processing industry. It reduces product losses from bruising while improving overall efficiency. Process 3,000- 4,000 PPH depending on your application.
Questions? Click Here or Call 920-623-4152
LYCO SNIPPERS ARE THE MOST GENTLE IN THE INDUSTRY
• 20% less damage and higher efficiency with gentle paddle wheel
• 104 stainless steel Vee Knives vs. 81 – more knives mean greater efficiency
• Unbreakable stainless steel knife holders never fail
• Cylinder brush keeps pockets open
• 3,000 to 4,000 PPH depending upon application
Contact a Sales Rep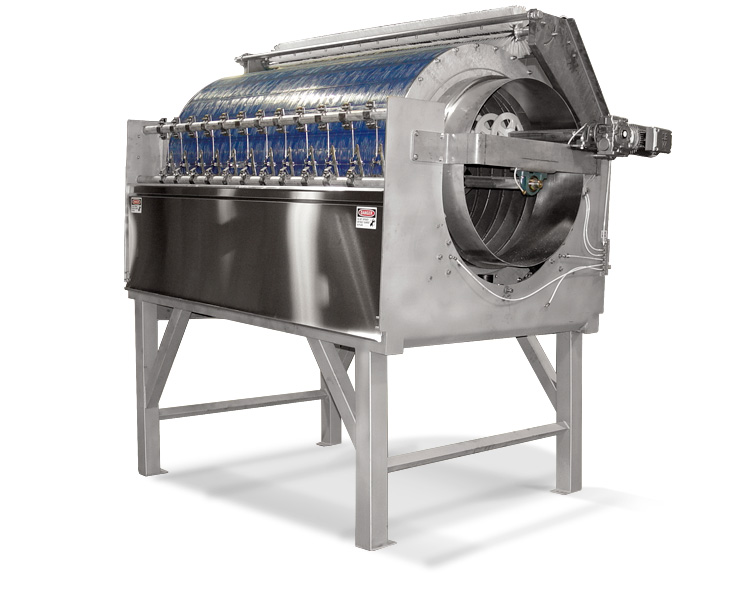 Green Bean Snipping and Processing with Lyco
Lyco bean equipment is technically advanced and ultra-rugged to guarantee lower maintenance than any other machine in the world.
Lyco Snap Beans Machinery Detailer
LYCO MANUFACTURING - MADE IN THE USA
Lyco was founded in 1980 by the owner and Chairman of the Board, David R. Zittel, who has had over 50 years experience in food processing. Lyco prides itself in the longevity of its associates and is measured with many decades of experience with food processing machinery. We're located in a community of 5,000 people which is 25 miles northeast of Madison, WI, a perfect area to raise a family.

Lyco's enjoyment and passion is developing the best customer-aligned, innovative food processing machinery in the world.