Stationary Screen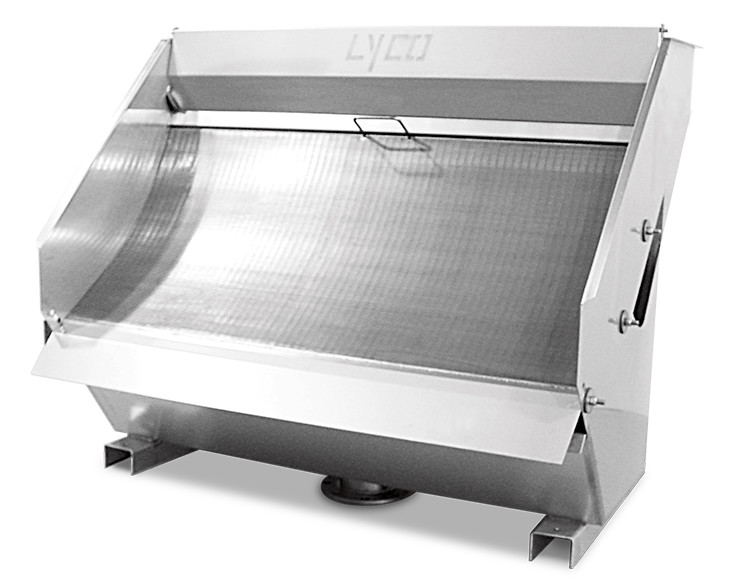 LONG LIFE AND PERFORMANCE
The Lyco Manufacturing Stationary Screen de-waters products, such as beans and vegetables, or can perform rough screening of wastewater. The wastewater function cleans up pea, bean, corn, potato or meat waste. Sanitary construction and a tilt out screen make cleanup a quick process. High-quality craftsmanship guarantees long life and performance.
Suggested Applications
◀
▶
How it Works
Product mixed with moisture and other substances passes over the stationary screen to remove wastewater and dirt. The filtered water passes through the screen, leaving the solids to pass over the screen. Product, such as dry beans or vegetables, then exits the front of the unit, ready to enter the next stage of the processing system.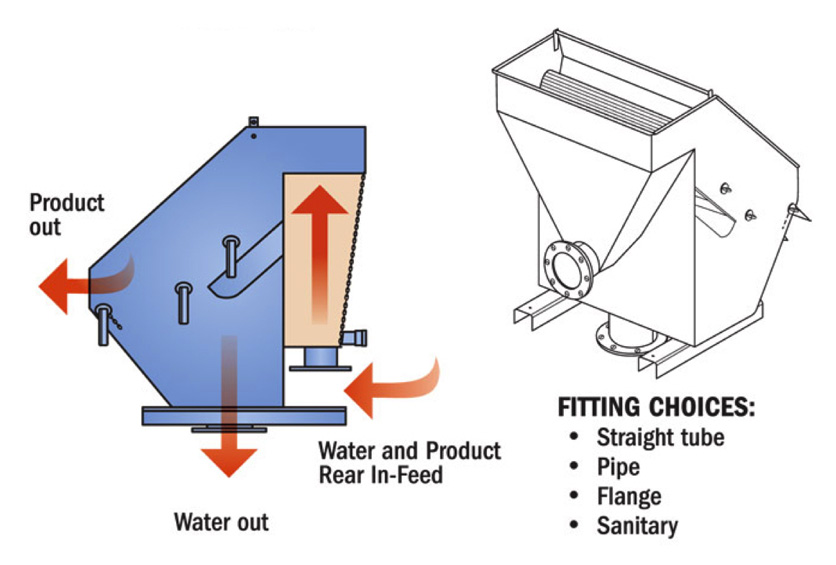 Benefits
Cut down on operational cost, requires no utilities
Adjustable slope design
Features
Easily removable screen
No moving parts, simple to maintain
Sanitary construction makes it easy-to-clean
Materials and craftsmanship assure long service life