War Horse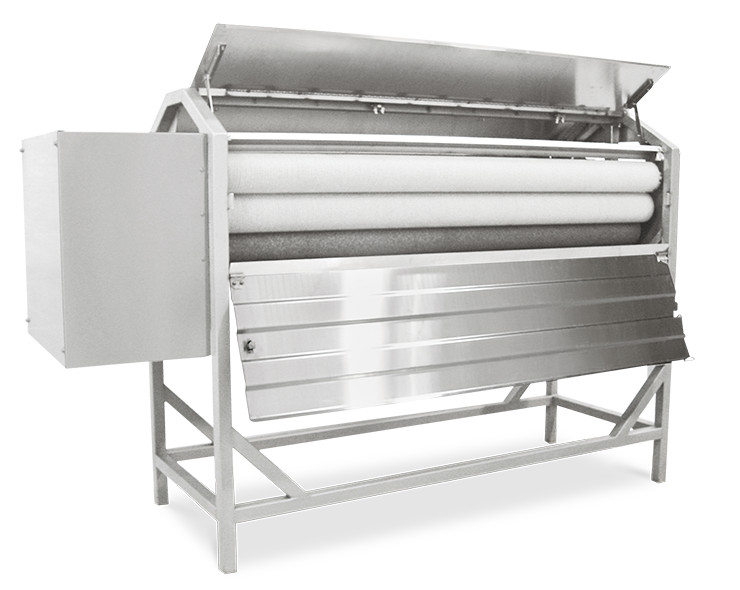 ECONOMICAL AND RELIABLE
The entire line of Lyco Scrubbers, Peelers and Washers delivers the industry's highest recovery with full-length augers. Our industry experience is second to none, with hundreds of units in operation since the 1980s. We focus on low-maintenance drive trains as a technical and financial advantage for our customers. The War Horse is perfect for scrubbing and peeling potatoes (white or sweet), beets, carrots or onions. It also washes apples and pickles. The War Horse can perform after-steam peeling or stand-alone raw peeling. Trust the War Horse for economical, yet reliable performance, whether processing seasonal crops or pulling products year-round from climate-controlled storage.
Suggested Applications
◀
▶
How it Works
Product moves into the in-feed using a gravity chute. The U-Bed design and full-length augers peel, scrub or wash. Machines feature an adjustable gate or full-length auger (preferred) to control product discharge.
Benefits
Higher recovery with full-length auger, compared to gates/short internal augers: 1.7% higher recovery over gate-controlled, sine wave roll machines, 2.8% higher recovery in French fry production after steam peeling, using full-length auger
Higher productivity and less downtime with a larger cage and longer rolls
Lower peel variability (reduce over/under peel by 50% or more) with full length auger
Features
Easy and inexpensive to maintain with bearings on one end of rollers
Quality construction, precision manufacturing
Simple electric or hydraulic drives system, each with few replacement parts; each roll is driven by six basic components
Easy and fast roll change-out; complete in 30-45 minutes