Single Drum Wastewater Screen

MARKET LEADER FOR DRUM SCREENS
Processors can gain significant savings with our Single Drum Wastewater Screen to help reduce industrial waste and increase product recovery. Efficiently performs liquid/solid separation for red meat, pork, poultry, seafood or vegetables. Wedge-wire screens offer greater cleaning efficiencies, or reduce water requirements with an optional, patented Traveling Spray CIP option. More operators rely on Lyco's Single Drum Wastewater Screen than any other type. Cast Stainless running rings last forever.
Suggested Applications
◀
▶
How it Works
Multiple configurations lend it versatility for a variety of applications, including vegetable matter, meats, poultry, seafood, snack foods, fruit and rendering operations.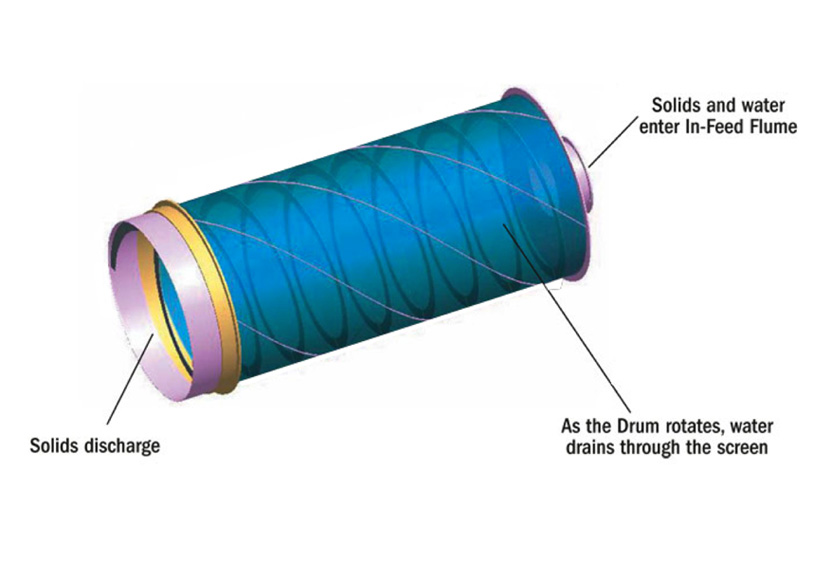 Benefits
Versatility due to multiple configurations
Long life and reduced maintenance from high-quality, dependable components
Reduced water requirements and improved cleaning with Lyco's patented Traveling Spray clean-in-place (CIP) option, save time and money
Features
Rugged, precision frame construction guarantees equipment strength and durability
Wedge-wire screens reduce plugging compared to perforated plate