Sealed Drum Separator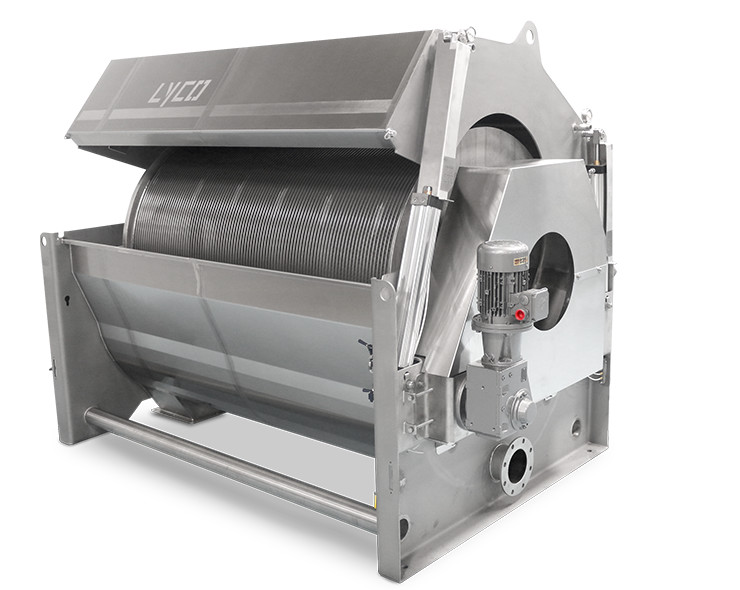 CONTAIN ODORS, CONTROL TEMPERATURE
Sealed drum separator features enclosed construction that contains odors, improves liquid recovery and aids in temperature control. Perfect for rendering operations, this system effectively applies heat to extract moisture and separate fat, producing superior crax to the press versus a perk pan, to create rich, granular meals for animal feed or other industrial use. Drum slot spacing offers solids removal down to 0.020 to help reduce insoluble impurities and avoid clogs in screens, nozzles and other equipment further down the processing line. Captures a greater amount of solids to reduce waste and increase product recovery.
Suggested Applications
◀
▶
How it Works
Designed for rendering and certain specialty applications (wine must, for example), effluent enters the sealed drum separator in a continuous flow, where heat is then applied and product is processed with air, water or steam, depending on the application. Liquid passes through the screen as the drum rotates. Our unique, two-way flip top combines with multiple clean-in-place (CIP) systems for easy cleaning and maintenance. Efficient wedge-wire screens blind less compared to perforated plates and offer solids removal down to 0.020. Processing amount (pounds per hour) depends on the type of application and the diameter and length of the drum size.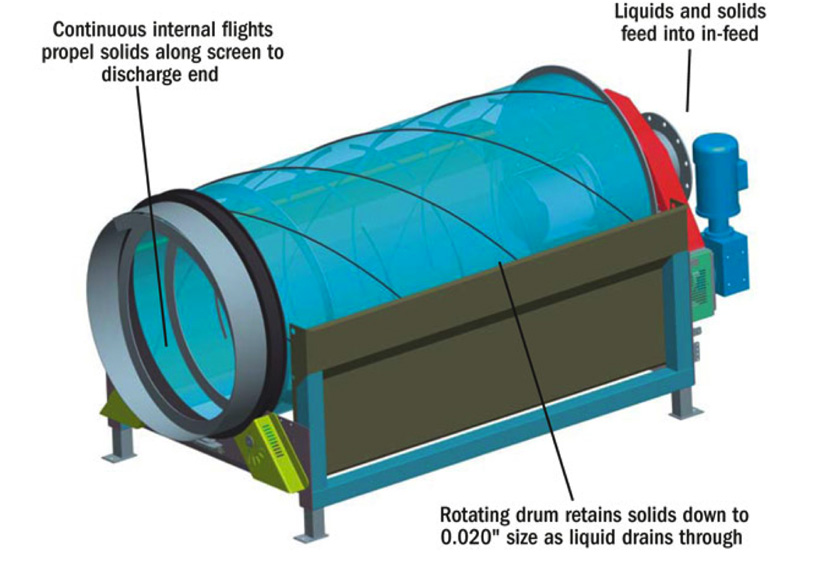 Benefits
Increases free juice recovery, compared to perforated screens
Standard efficient wedge-wire screens blind less in multiple applications with solid removal down to 0.020 inches
Versatile cleaning options allow cleaning with air, water or steam
Features
High-quality materials and components result in long life and continuous operation
Unique two-way flip-top cover combined with multiple CIP systems means easy cleaning and maintenance
Enclosed construction contains odors, improves liquid recovery and aids in temperature control