External-Flow Screen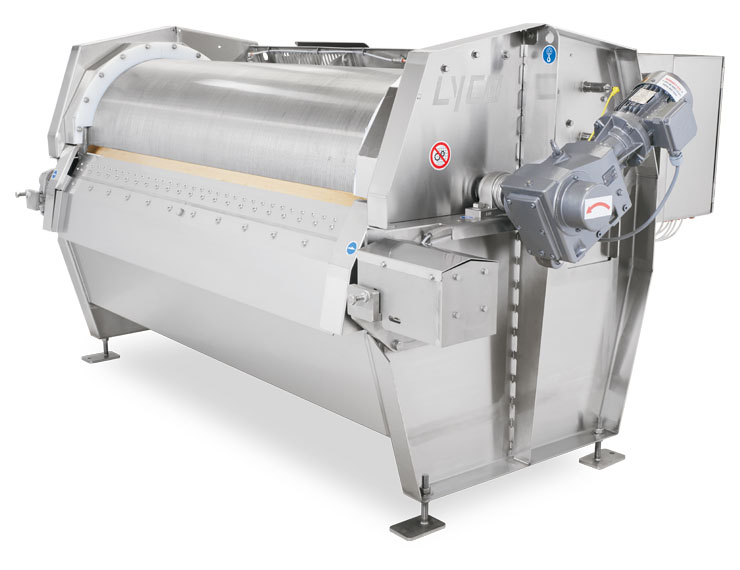 ADVANCED TECHNOLOGIES THAT IMPROVE OPERATIONS
Lyco Manufacturing has more than 50 years of industry-leading experience manufacturing screens and other food processing equipment. We have an outstanding reputation for manufacturing innovative, rugged machinery, used by 50 of the top 100 food companies in North America. The state-of-the-art design of the Lyco External-Flow Screen uses the same advanced technology and precision manufacturing to help our customers improve their operations.
Suggested Applications
◀
▶
How it Works
Raw influent enters the headbox which distributes water and solids across the screen. As the drum rotates, it pulls solids to the outside of the screen where a blade removes the solids. The water is screened as it passes through, and cascades down the inside of the drum, creating backwash. The backwash, inner spray header, and internal flights work in tandem to self-clean the drum.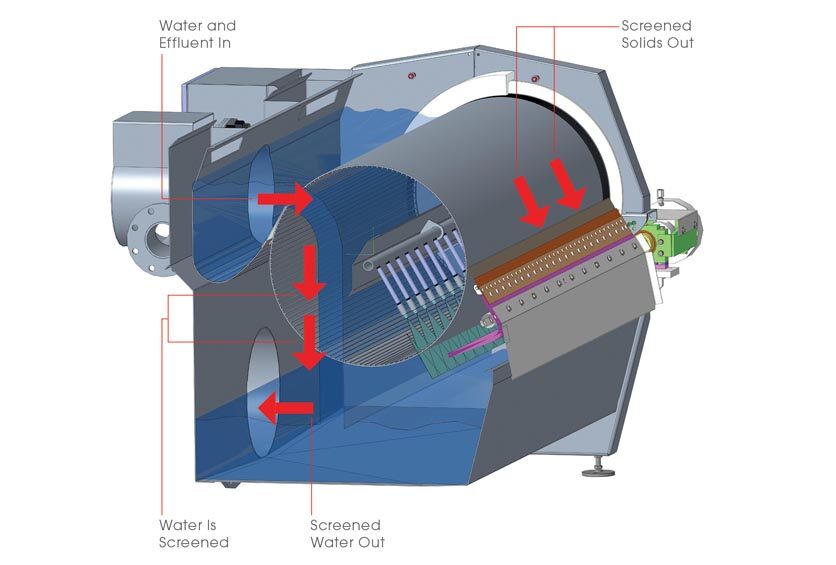 Benefits
Lyco has over 1,800 screens used in the food & beverage industries
Proven rugged, low-maintenance construction
Doctor blade helps reduce blinding
Lower BOD, TSS, and TKN with reduced hauling costs and higher recovery
Uses less chemicals in post-water treatments
Control panel option for easy startup
Cleanout ports for easy sanitation
Continuous internally-reinforced drum for precise roundness
TEFC variable heavy-duty Nord Gear drive
Optional solenoid valve
Features
Doctor blade for cleaning screen
Wedgewire screen construction is less apt to plug
Headbox with over-flow protection