MEAT/POULTRY/SEAFOOD PROCESSING MACHINERY
SAFE COOKING AND COOLING FOR MEAT, POULTRY AND SEAFOOD
For meat, poultry and seafood processors looking for way to deal with the growing labor shortages, new cooking and cooling guidelines for meat and poultry processing and ways to prevent Salmonella, the answer is clear. Lyco provides some of the industry's most innovative, rugged machine designs – all guaranteed to heat and cool for maximized quality and safety.
Demand for processed poultry products continues to increase, and prepackaged meal components and ready-to-eat options continue to drive the category. Lyco provides the perfect combination of industry knowledge and processing flexibility to deliver the insight and automation food manufacturers need to remain safe and competitive.
Questions? Click Here or Call 920-623-4152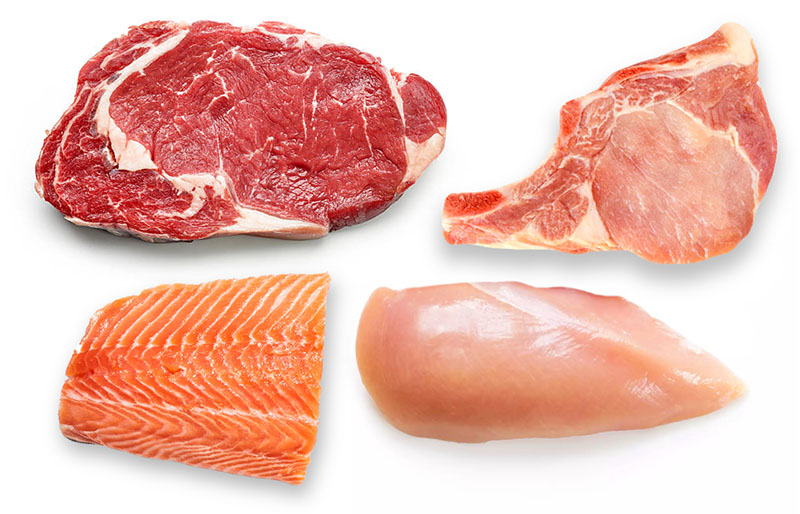 A SOLUTION FOR EVERY MEAT PROCESSING NEED
Lyco screens can help meat and poultry processors stay ahead of impending water regulations and save hundreds of thousands in water and labor expenses. Lyco can help you keep up with increasing demand while also helping you save money by reducing your water usage. These systems also guarantee improved cleaning thanks to Lyco's patented Traveling Spray clean-in-place option, which saves additional time and money.
Stricter regulations for food safety require proper processing equipment for pasteurizing product packages. Rapid chilling is a must, and Lyco has proven experience – building rotary drum cookers and coolers that guarantee safe and uniform heating or cooling. In addition, rapid processing of differing packaged proteins requires a distinctive approach.
Meat/Poultry/Seafood
LYCO MANUFACTURING - MADE IN THE U.S.A.
Lyco was founded in 1980 by the owner and Chairman of the Board, David R. Zittel, who has had over 50 years experience in food processing. Lyco prides itself in the longevity of its associates and is measured with many decades of experience with food processing machinery. We're located in a community of 5,000 people which is 25 miles northeast of Madison, WI, a perfect area to raise a family.

Lyco's enjoyment and passion is developing the best customer-aligned, innovative food processing machinery in the world.
TURN WATER SCARCITY INTO WATER SAVINGS
The economic impact of water scarcity is alarming. This is causing most municipalities to institute stricter water conservation policies to reduce water consumption.

Did you know … A 200 GPM savings can return more than $150,000 a year to your poultry plant's bottom line.

Lyco has helped customers save almost 3 billion gallons of water in 2022 with our water reuse systems. Our compact Water Reuse Systems can also help you improve overall sanitation, achieve your sustainability goals, and cut your cleaning and maintenance time in half.
BENEFITS FOR YOUR BUSINESS
• Save millions of gallons of water per year
• Cost-effective way to meet sustainability goals – ROI in one year or less
• Self-contained Clean in Place Systems that are sanitary and easy-to-clean
• Safer cooking and cooling for meat, poultry and seafood
Explore All of Our Screens