MINI FLEX CHILL-FLOW™ COOLER
CUT COOLING TIMES IN HALF
Submerged water agitated cooling is more energy efficient than air cooling, water deluge belt or belt freezer designs. Food safety is also improved as pouched product passes through the bacterial danger zone of 130°F (54.4°C) to 80°F (26.7°C) twice as fast as conventional belt coolers or static water tank designs. Lyco built and sold the first pouch cooler over 32 years ago, and it is still running reliably every day.
• Gentle Hydro-Flow® agitation
• Run continuous mode or batch mode
• Almost zero maintenance
• Controls mounted on machine for easy installation
• 72″ dia. x 8′ or 12′ long units available.
Request a Virtual Demo
"We partnered with Lyco because of its expertise with food processing and, especially, with pouch cooling. Lyco has an R&D facility within its manufacturing plant that allows test runs of a food processor's actual pouched products through its coolers. As engineers, we appreciate the process-specific metrics they are able to provide after running tests. It greatly helps us to optimize systems specific to each company."
Gene Scherr | President



SEE FOR YOURSELF WITH YOUR OWN PRODUCTS
The Lyco Chill-Flow Simulator can test your product at your plant or at our Product Development Center. Full size simulators duplicate actual process results very accurately.
Questions? Click Here or Call 920-623-4152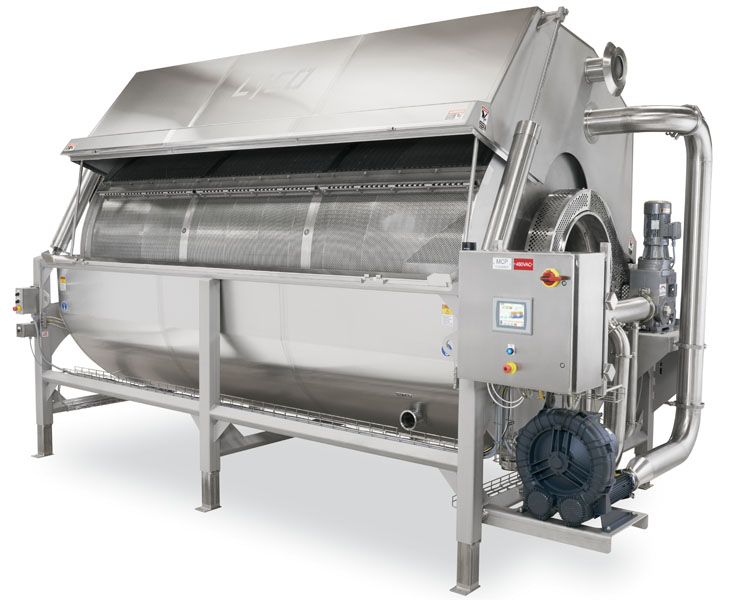 APPLICATIONS OF LYCO'S MINI FLEX CHILL-FLOW COOLER


MINI FLEX CHILL-FLOW COOLER
The Lyco Mini Flex Chill-Flow™ Cooler is far more efficient than batch lane
or lane chillers.
• Pouches are gently agitated
• Fully Submerged in water
• Uniform cooling results
• Flexible- Handle range of pouch sizes and can run in continuous, batch or oscillating mode.
Chill-Flow Case Study
LYCO MANUFACTURING - MADE IN THE USA
Lyco was founded in 1980 by the owner and Chairman of the Board, David R. Zittel, who has had over 50 years experience in food processing. Lyco prides itself in the longevity of its associates and is measured with many decades of experience with food processing machinery. We're located in a community of 5,000 people which is 25 miles northeast of Madison, WI, a perfect area to raise a family.

Lyco's enjoyment and passion is developing the best customer-aligned, innovative food processing machinery in the world.
REDUCE TIME IN THE "DANGER ZONE"
The Lyco Mini Flex Chill-Flow cooler delivers reduced time in the bacterial "danger zone". The Food Safety & Inspections Service of the U.S. Department of Agriculture states that "excessive dwell time in the range of 130°F (54.4°C) to 80°F (26.7°C) is especially hazardous… cooling between these temperature control points should be as rapid as possible."
BETTER DESIGNS PROVIDE SAFER COOLING
Lyco has made more than 70 Chill-Flow Coolers. Here are 3 reasons to consider a Lyco system versus a competitive air cooling, water deluge belt or belt freezer designs.
1. Sanitary cleanable designs half the length of belt coolers
2. Cools pouches to center core
3. Can achieve 40°F (4.4°C) temperatures
Explore All of Our Coolers