THE INDUSTRY'S MOST TRUSTED POTATO SCREENING AND PEELING EQUIPMENT
Lyco offers the most dependable Liquid Solids Screening, Blanching and Potato Peeling/Scrubbing Equipment in the market, delivering significant savings by reducing water usage and maintenance costs. Lyco designs and fabricates reliable and cost-effective potato processing equipment that guarantees the industry's highest recovery with minimal down time. Potato producers trust Lyco scrubbers, washers, peelers, blanchers, cookers and screens to help them achieve their productivity goals when processing seasonal crops or year-round product pulled from climate-controlled storage.
Questions? Click Here or Call 920-623-4152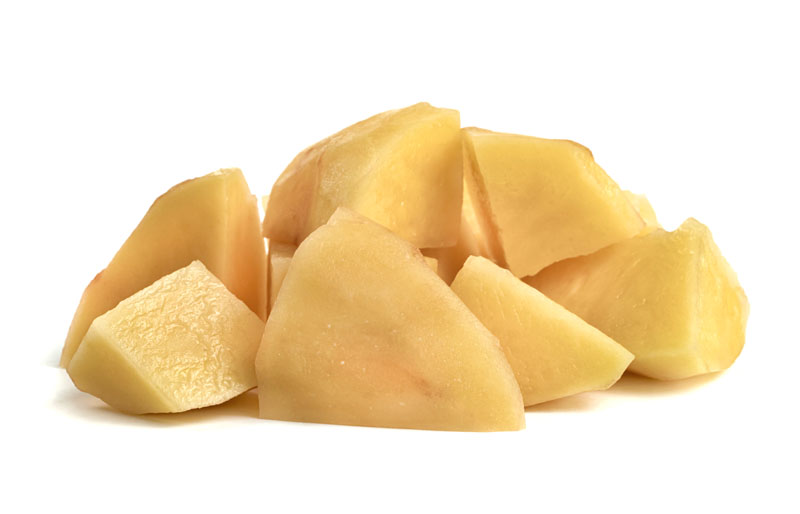 LYCO POTATO PROCESSING MACHINERY
Potatoes
LYCO MANUFACTURING - MADE IN THE U.S.A.
Lyco was founded in 1980 by the owner and Chairman of the Board, David R. Zittel, who has had over 50 years experience in food processing. Lyco prides itself in the longevity of its associates and is measured with many decades of experience with food processing machinery. We're located in a community of 5,000 people which is 25 miles northeast of Madison, WI, a perfect area to raise a family.

Lyco's enjoyment and passion is developing the best customer-aligned, innovative food processing machinery in the world.
FROZEN FRENCH FRIES AND OTHER FROZEN POTATO PRODUCTS TOTALED 169 MILLION CWT
• Potatoes used for chips and shoestrings totaled 62.1 million
• Potatoes use for dehydrating totaled 37.9 million
• Canning use totaled 1.75 million
• Other products made from potatoes used 8.23 million