Iceberg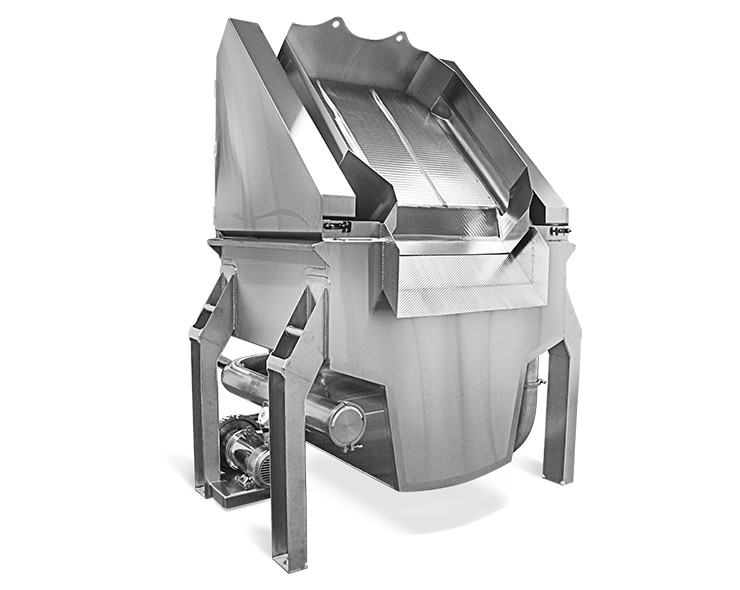 Rapid, High-Capacity Particulate Cooler
Process a wide variety of foods from pasta and dry beans to vegetables within a compact footprint — only 6 feet x 6 feet x 8 feet tall. Pre-cools in seconds ahead of freezing. The Iceberg works on all particulate foods and can handle up to 30,000 pounds per hour.
Suggested Applications
◀
▶
How it Works
Up to 30,000 pounds per hour (PPH) of product is conveyed into the Iceberg in-feed and carried up to the top of the sloped wedge-wire screen. As it mixes with water in transit, heat is pulled out of the product very efficiently. Product temperature can be dropped 100°F in less than 10 seconds.
Benefits
Compact footprint (6 feet x 6 feet x 8 feet tall)
Works on all particulate foods
Pre-cool in seconds ahead of freezing
Reuse heat from cooling elsewhere
Uses ambient city or well water
Additional cooling stages achieve even greater results