SANITARY DEWATERING SHAKERS
EFFICIENTLY SEPARATE WATER FROM PRODUCT
This system provides an easy way to remove water from your product. Quickly dewater and/or transfer a wide variety of applications for increased speed and efficiency.
Questions? Click Here or Call 920-623-4152
LYCO SANITARY DEWATERING SHAKERS BENEFITS
• Ideal for dewatering after blancher or cooler
• T-304 stainless steel pan
• Variable speed
• Perforated dewatering pan is removable for sanitation
• Ideal for transfer between low risk/high care
• Sanitary pedestal mounted
• No hollow tubing
• Electromagnetic drive
Contact a Sales Rep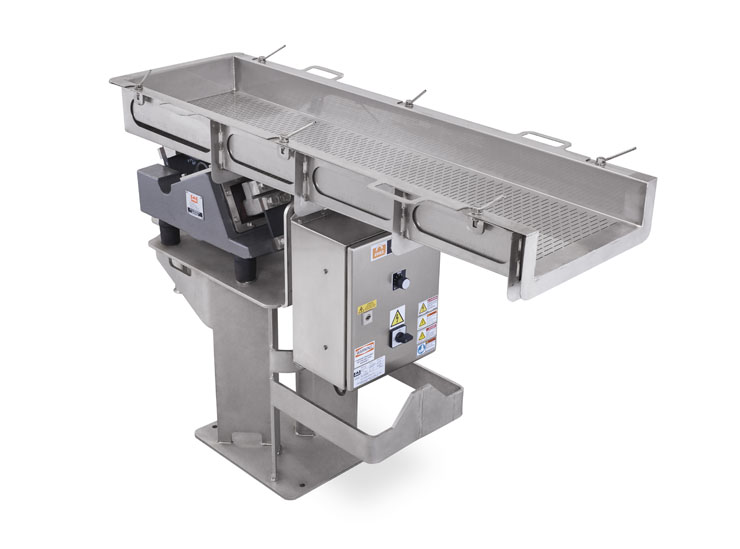 LYCO SANITARY DEWATERING SHAKERS & TRANSFER CONVEYORS APPLICATIONS


LYCO MANUFACTURING - MADE IN THE USA
Lyco was founded in 1980 by the owner and Chairman of the Board, David R. Zittel, who has had over 50 years experience in food processing. Lyco prides itself in the longevity of its associates and is measured with many decades of experience with food processing machinery. We're located in a community of 5,000 people which is 25 miles northeast of Madison, WI, a perfect area to raise a family.

Lyco's enjoyment and passion is developing the best customer-aligned, innovative food processing machinery in the world.