Bull Jr.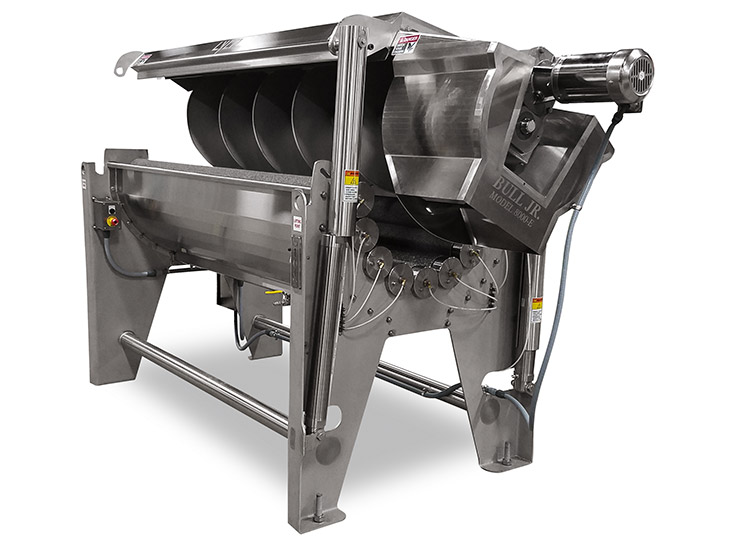 LOW-MAINTENANCE/HIGH THROUGHPUT
In addition to all the features of the War Horse the Raging Bull Jr. offers "whisper-quiet" sanitary scrubbing and peeling with a reliable electric drive train. The Raging Bull Jr. can perform after-steam peeling or stand-alone raw peeling. Trust Lyco scrubbers, washers and peelers for reliable, high-throughput performance for seasonal crops or product pulled year-round from climate-controlled storage.
Suggested Applications
◀
▶
How it Works
Product moves into the in-feed using a gravity chute. The U-Bed design and full-length augers peel, scrub or wash. Machines feature an adjustable gate or full-length auger (preferred) to control product discharge.
Benefits
Higher recovery with full-length auger, compared to gates/short internal augers: 1.7% higher recovery over gate-controlled, sine-wave roll machines, 2.8% higher recovery in French fry production after steam peeling using full-length auger
Higher productivity and less downtime with a larger cage and longer rolls
Lower peel variability (reduce over/under peel by 50% or more) with full length auger
Features
Precise auger and roll speed control
Sanitary tank and cover construction