Double Drum Wastewater Screen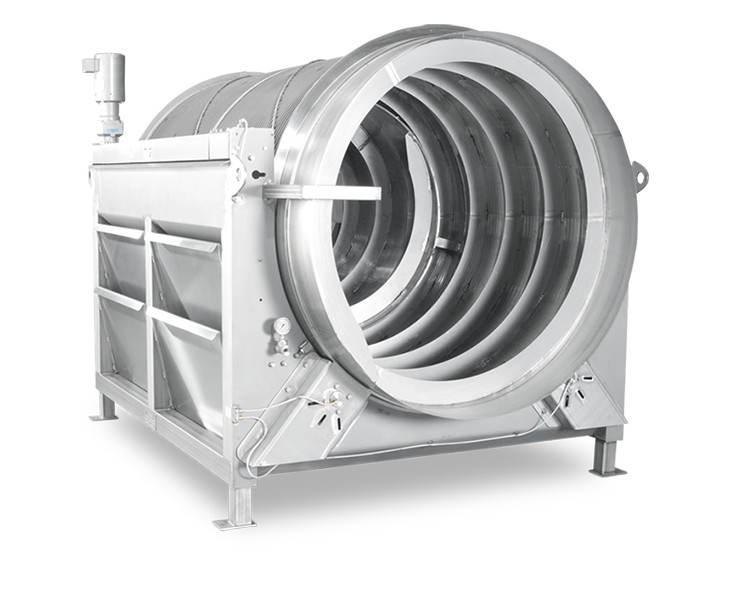 SCREEN TWICE WITH ONE MACHINE
Processors can gain significant savings with the Double Drum Screen two-in-one screening system to reduce industrial waste and increase product recovery. The Double Drum screen combines .080″ primary and .020″ secondary screening into one machine. Operators can save space, costs and time by eliminating the need for two single-stage screens. Effective with poultry, vegetables, potatoes, fruit or snack food processing, the Double Drum screen offers durable, rugged construction and an established reputation for successful, reliable use in the industry. Users call this the best wastewater screen in the world.
Suggested Applications
◀
▶
How it Works
The effluent enters the double drum, with the inner drum screening to 0.080 and the secondary, outer drum screening down to particles as small as 0.020. Multiple configurations lend it versatility for a variety of applications, including all types of vegetable matter, meats, poultry, seafood, snack foods, fruit, rendering operations, and screening for municipal purposes. Our wedge-wire screens help reduce plugging compared to perforated plates. The patented Traveling Spray clean-in-place (CIP) option helps reduce water requirements and improve clean-up.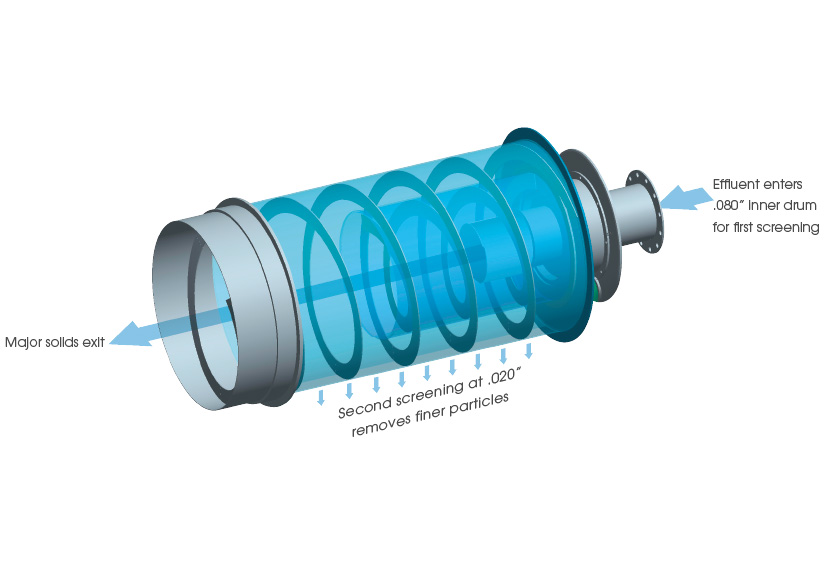 Benefits
Efficient, proprietary design
Only two-in-one screen system available
Separates virtually all solids and particles to 0.020
Self-cleaning, wedge-wire screens
Reduced levels of solids, fats, oils, Biochemical Oxygen Demand (BOD) and Total Suspended Solids (TSS)
Reduces chemical usage in post-water treatment
Reduced water requirements and improved cleaning with Lyco's patented Traveling Spray clean-in-place (CIP) option, save time and money
Features
Traveling Spray provides lowest water consumption compared to spray headers
Lyco's Life Time Warranty 5/8-inch thick centrifugal cast stainless running rings