COLUMN DUMPER
HANDLES 200 AND 300 LITER PRELOADED CONTAINERS
Lyco's Column Dumper provides a heavy-duty design that can be incorporated neatly into your food processing system. Elevate products with ease while boosting production efficiency.
Questions? Click Here or Call 920-623-4152
LYCO COLUMN DUMPER BENEFITS
• All Electric
• Heavy Duty
• E-Stop and Lock Out Tag
Contact a Sales Rep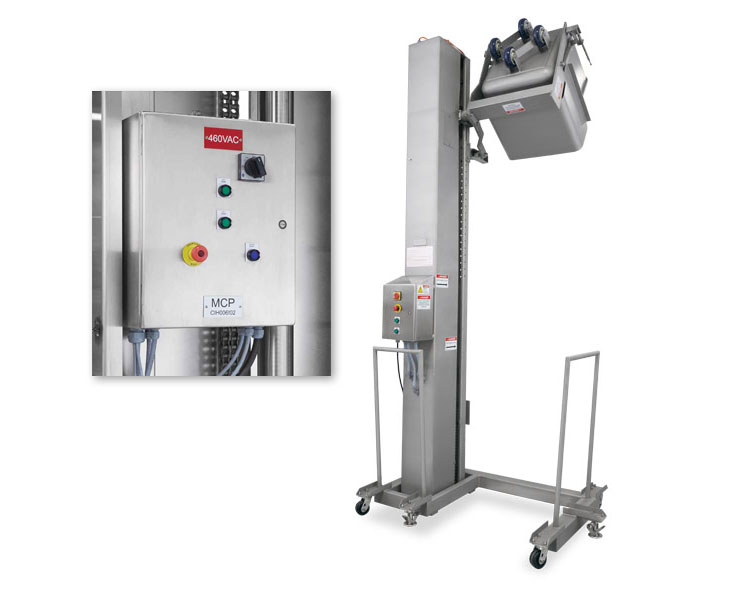 LYCO COLUMN DUMPER APPLICATIONS


LYCO MANUFACTURING - MADE IN THE USA
Lyco was founded in 1980 by the owner and Chairman of the Board, David R. Zittel, who has had over 50 years experience in food processing. Lyco prides itself in the longevity of its associates and is measured with many decades of experience with food processing machinery. We're located in a community of 5,000 people which is 25 miles northeast of Madison, WI, a perfect area to raise a family.

Lyco's enjoyment and passion is developing the best customer-aligned, innovative food processing machinery in the world.