Screw Press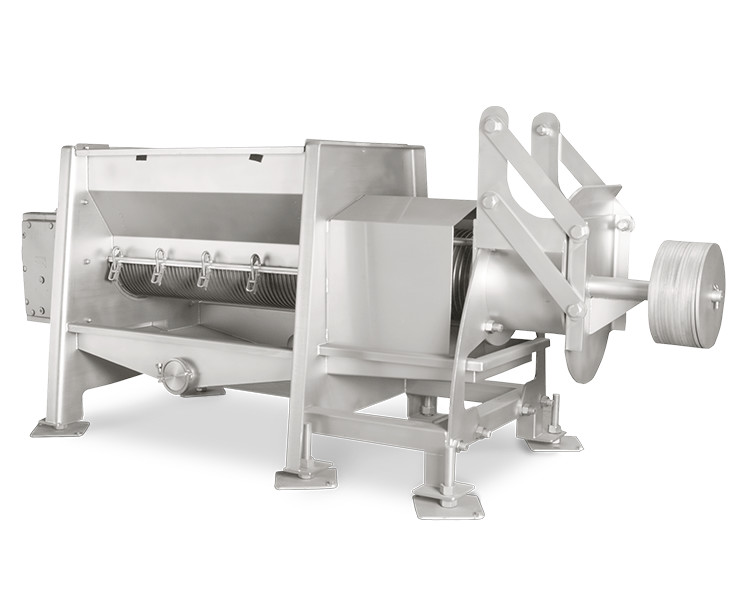 DRAMATICALLY REDUCES WATER FROM PRODUCT
Extract more water with a Screw Press from Lyco Manufacturing. Reduce the weight and volume of transported materials to save time and energy. Or use inline after a water jet deboner in poultry operations to eliminate excess water. Combine the Screw Press with any Lyco wastewater screen for greater water reduction.
Suggested Applications
◀
▶
How it Works
Prescreened solids enter via the in-feed hopper. An auger smoothly moves solids to the compression section. Water is squeezed out of the solids through replaceable screens. Water then exits through the bottom of the press. Dewatered solids exit through the end of the press. Dryness is controlled by the amount of weight at the gate by the discharge.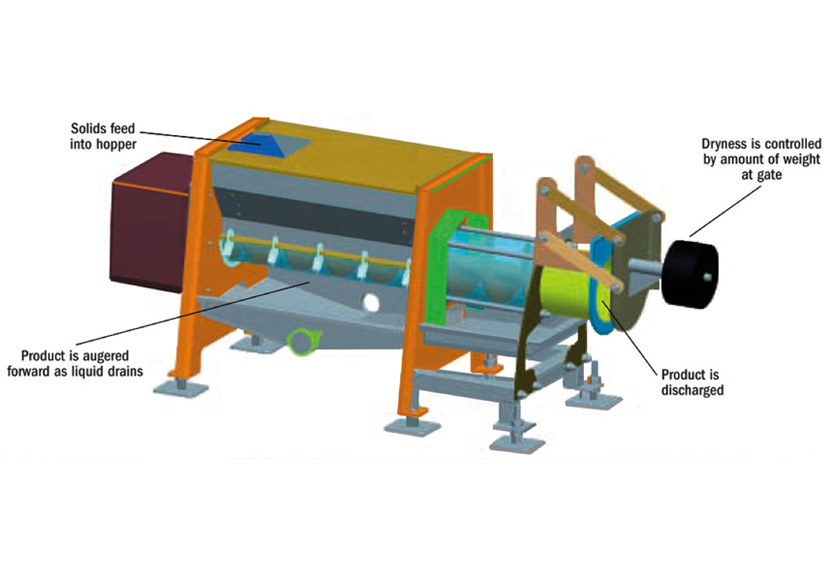 Benefits
Reduces weight of solids
Drastically reduces disposal costs
Easy to disassemble and clean
Low maintenance (no screw bearings on discharge end)
Potential for 50% reduction of moisture content of screened food
Minimal floor space required
Features
Simple, robust design
Uses off-the-shelf replacement parts