Clean-Flow Blanchers®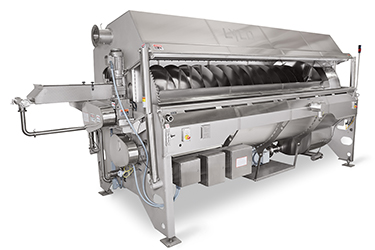 Lyco first developed their Clean-Flow® Blanchers in 2007. The 40″ and 50″ diameter sizes have gained in popularity and reputation. They are known as "The best pasta, rice and vegetable cookers in the world!" for four reasons:
Clean-Flow Blanchers make consistently perfect quality pasta items of all shapes — from spaghetti to filled pastas.
Clean-Flow Blanchers drastically increase yield by 10-15% compared to older designs or batch cook-quench-chill systems.
Clean-Flow Blanchers are 98% self-cleaning with cleaning times reduced to minutes for most applications.
Clean-Flow Blanchers save energy and reduce maintenance cost to nearly zero — even after ten years of running.
In 2017, we designed a 30″ Model for smaller 1,500 PPH lines. CONTACT US to run your products in our laboratory and demonstrate to you perfect quality.