Green Bean Processing
Lyco Manufacturing designs and fabricates a line of snap green and wax bean equipment designed for efficient use, high throughput and worker safety. All of our bean equipment is more technically perfected and more ruggedly made to have lower maintenance than any other rival's machines.
Dirt Reel – Problems solved, no more screen failures
NEVER FAIL stainless steel running rings
Heavy blancher trunnions / bearings
Heavy rugged frame construction
Precision manufacturing lasts longer and requires less maintenance.
Green Bean / Spinach Washer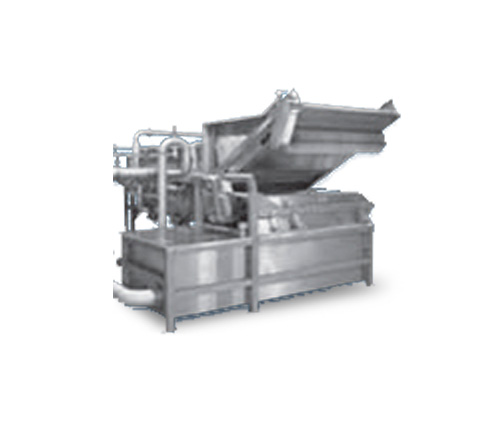 20,000 PPH or 40,000 / 60,000 PPH.
Cleated belt rock remover that works well!
Vee Tank sections trap sand and dirt that can be purged on-the-fly allowing you to run 24 hours.
20 and 30 HP pumps provide 1,500 GPM of water to clean the dirtiest product.
Cluster-Cutter/Pre-Snipper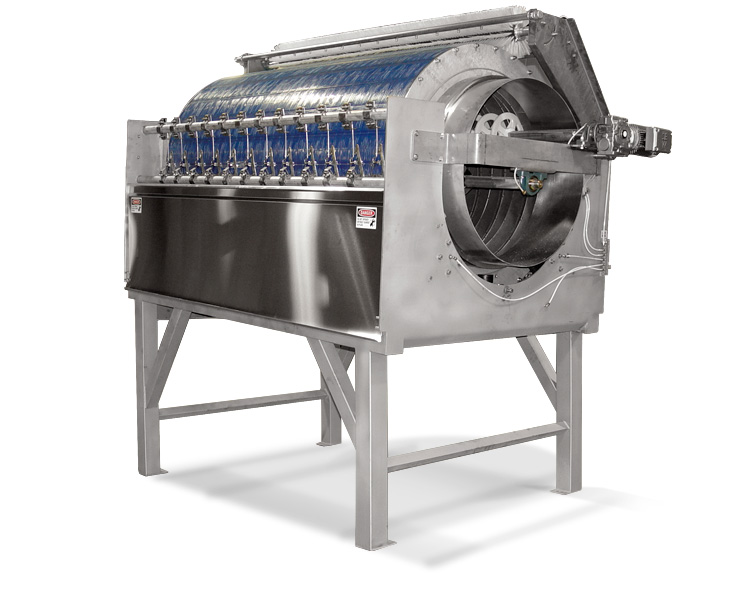 20% less damage / higher efficiency
Gentle paddle wheel reduces bruising
104 stainless steel Vee Knives vs. 81 more knives means more efficiency
Longer lasting Vee Knives – often two years or more
Stainless steel knife holders never fail
Round hole no hem baffles – Outlast hex designs
22 cluster discs vs. 17 are more efficient 95% to 99%
Cutting Discs snap together without nuts and bolts
Cylinder brush – keeps pockets open
48″ diameter snipper cylinder
4,000 to 8,000 PPH depending upon application
Super Snipper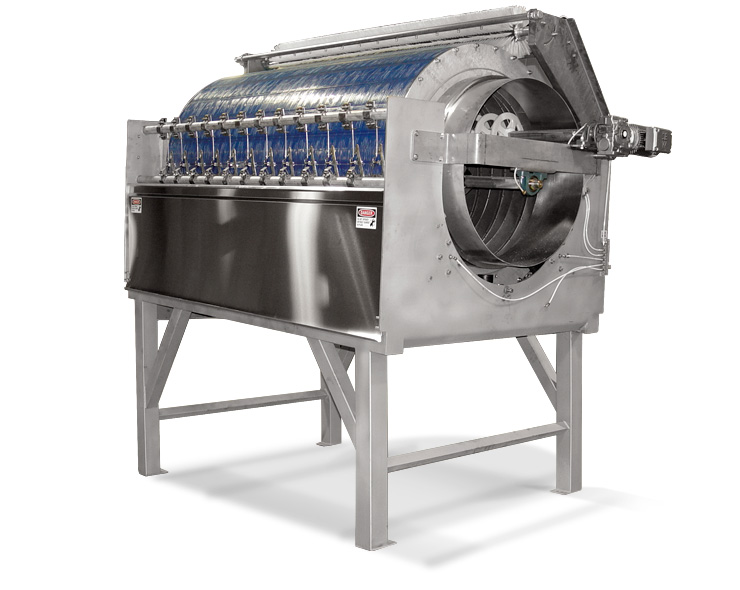 Precision manufacturing = longer life
48 Inch diameter snipper cylinder
High capacity 4,000 to 8,000 PPH
Round no hem baffles – outlast hex
Paddle wheel reduces bruising by 20% and increases snipping efficiency 95-99%
104 stainless steel Vee Knives versus typical 81
Lyco knives last two years or more
Stainless steel unbreakable knife holders
Brush option to keep pockets open
Intermediate Snipper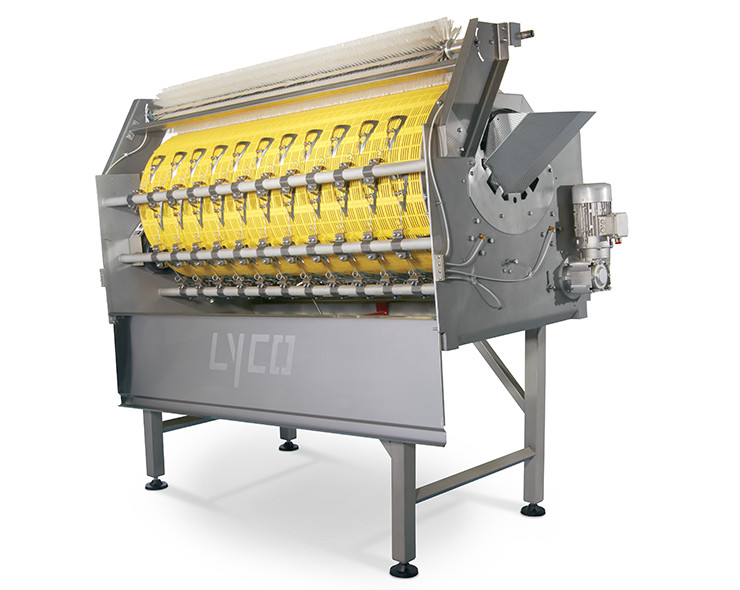 32 Inch diameter snipper cylinder
Higher capacity – 2,000 to 3000 PPH
Soft edged internal baffles reduce damage
630 straight slot 13-5″/64″ openings
68 stainless steel Vee Knives in 6 rows Stainless steel unbreakable knife holders
Brush option – maintains efficiency capacity at 2,000 to 3000 PPH
Mini Snipper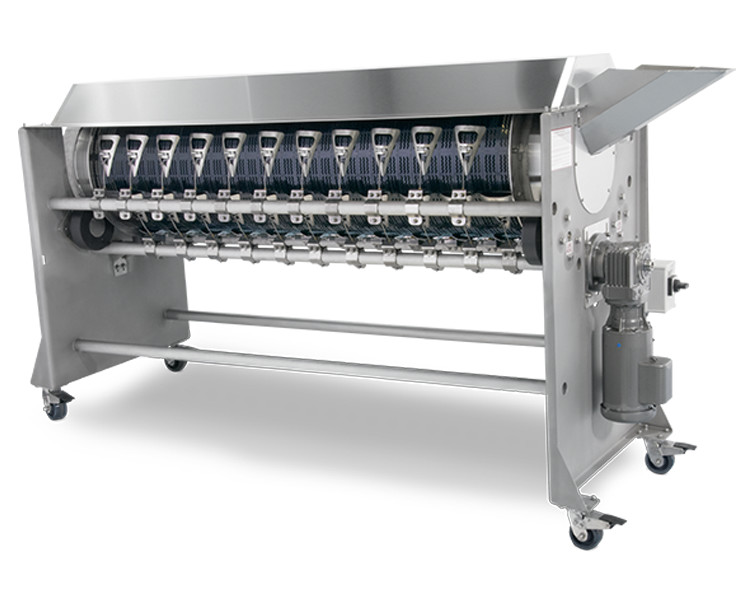 22 inch diameter snipper cylinder
Short model
276 wavy pockets
500 PPH capacity
Soft edged internal baffles – reduce bruising
Model 276 wavy pockets
29 stainless steel sharp cut vee knife assemblies
Unbreakable stainless steel knife holders
Extended model
408 wavy pockets
1,000 PPH capacity
Soft edged internal baffles – reduce bruising
45 stainless steel sharp cut Vee knives
Unbreakable stainless steel knife holders
Air Cleaners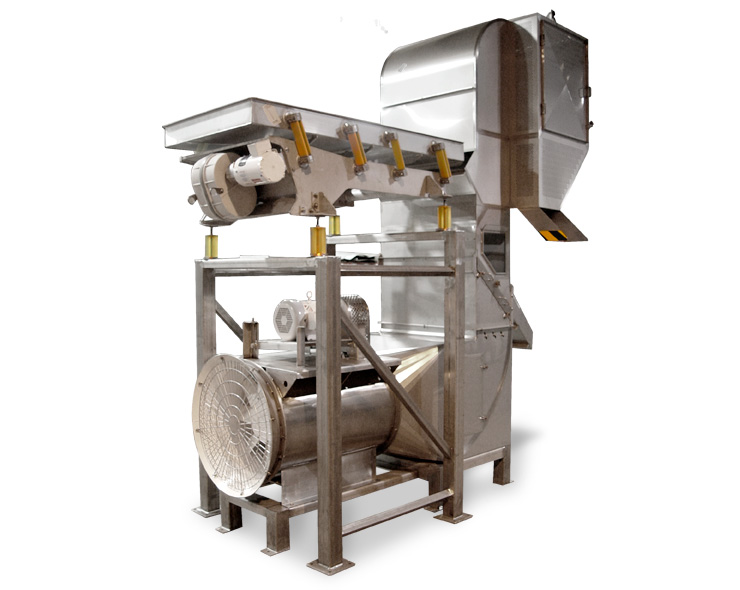 Absolutely the best Snap Bean Air Cleaner!
Superior finite separation
Uniform flow radial fan = uniform air flow
Greater efficiency from a longer drop plenum
Higher recovery
36 inch Model – 8 tons per hour (TPH)
48 inch Model – 12 tons per hour (TPH)
60 inch Model – 20-24 tons per hour (TPH)
Unsnipped Bean Remover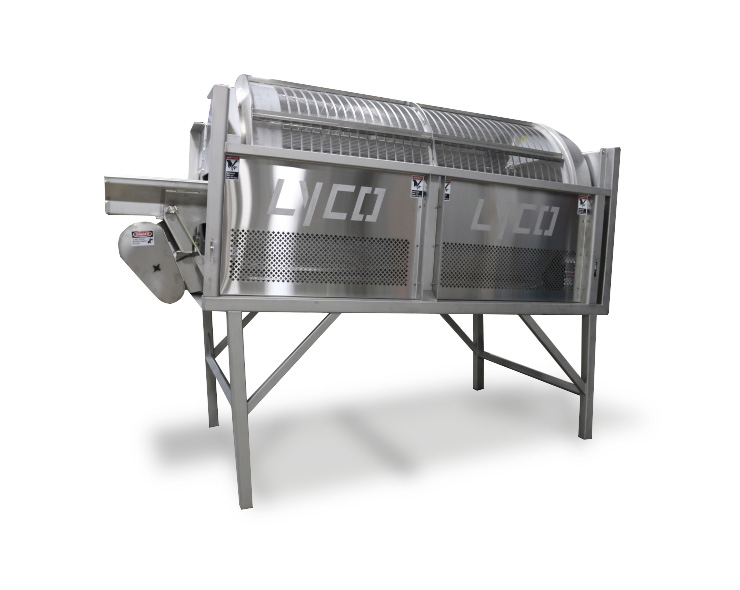 High Capacity "UBR" Separators
Gentle unsnipped rotating knock-off paddle
Ajax-driven vibrating pan
36 Inch diameter reel X 5 feet
48 Inch diameter reel X 8 or 10 feet
Heavy-duty drum assembly
Open design for easy cleaning
Cut bean models and whole bean models