Sous Vide Cooking/Cooling Systems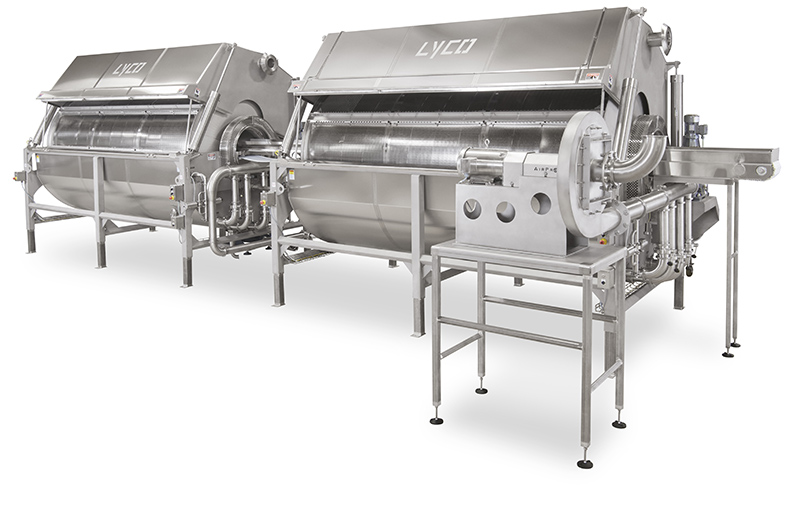 WHY LYCO CHILL-FLOW™ FOR SOUS VIDE PROCESS?
Flexible pouches for sous vide cooking represent the category with a predicted growth rate of 25% over the next five years. Pouches are convenient, portable, and environmentally friendly. Products we've heated and cooled include packaged meat, pork, poultry, rice, sauces and vegetables. Once the food is processed and put into a pouch, the pouch itself needs to be cooked/pasteurized and cooled. Water is the most economical and efficient medium for transferring or removing heat.
Pouches enter and exit the cylinder in a first-in, first-out way. During transit through the machine, a patented agitation system gently stirs the pouches, which ensures accurate and uniform results. Rotary Drum systems are so much more effective than belts, spiral belts, and static cooling tanks of water because of agitation. Cooling times are reduced by 40% to 50%, which is a massive improvement in food safety and productivity.
SIMULATOR TESTING PROVES OUT PROCESS, IN TURN SAVES CUSTOMER THOUSANDS OF DOLLARS
We have test units called "Simulators," which accurately predict process times and temperatures for heating or cooling raw or pouched products. These Simulators are on skid packages, which we can send to your facility with a technician for your in-house testing.
• Simulator testing accurately determines your processing times.
• Testing can be done in your plant or in Lyco's Laboratory.
• Unit can heat or cool a variety of products from small packets to large pouches and tubs.
How it Works
Product is fed from a belt conveyor and enters water gently. The cooking zone is heated to desired temperature within +/- 2°F, and product is submersed in water as it proceeds through the rotary drum for set retention times. Product is gently stirred and massaged using proprietary Hydro-Flow® technology, that ensures 100% uniformity. Product then exits onto a transfer belt into the cooler. The cooler works exactly like the cooker except it uses chilled water for cooling products to 40°F.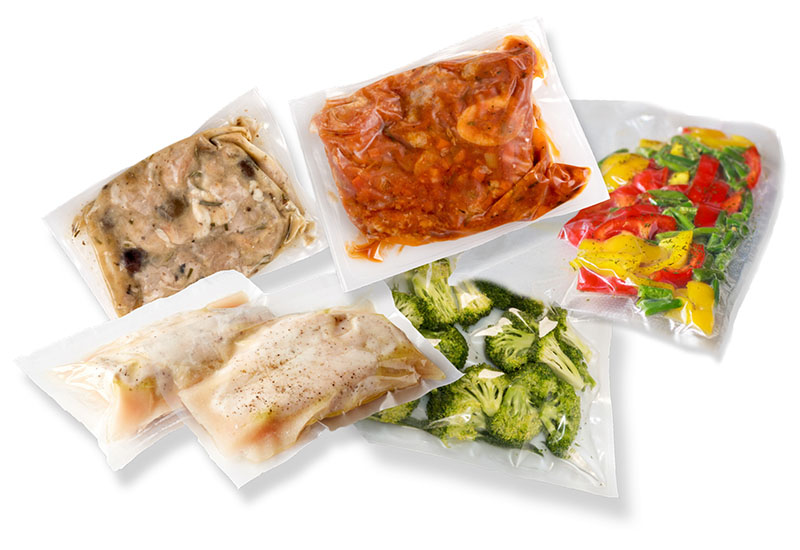 Benefits
Packaged product is fully submerged in water.
Temperature maintained within +/- 2°F.
Recipe management systems ensure repeatable process.
Can process wide range of products, package sizes and capacities.
Complete test kitchen to aid in developing the proper process parameters.
Continuous first in/first out process control.
Fully automated, no manual labor required.