Cooker-Cooler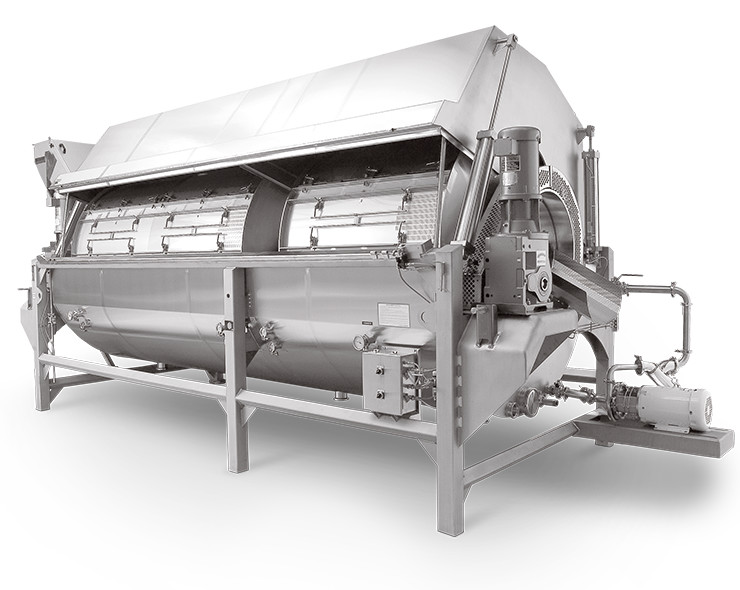 Rotary Drum Cooker Cooler Increases ROI
Combination blancher/cooker-coolers were first designed in 1995 for blanching and cooling pasta, rice and vegetables. The basic process differences between a blancher, cooker or pasteurizer are retention times and operating temperatures. Lyco's Cooker-Coolers have continuous welds, with more clean-in-place manifolds in the cover, the open center flights, and the tank sides. Our combination cooker/coolers have lower maintenance costs and take up much less room than two separate machines and a conveyor in between. The single CIP System can clean both hot and cold zones.
Suggested Applications
◀
▶
How it Works
Product is fed into the machine by a water-cushioned in-feed flume. The cook zone blanches, cooks or rehydrates, gently agitating product for thorough processing. Product then transfers to the cool zone. Product is discharged for further processing. A stand-alone blancher is used when no cooling is required. Competitive blancher designs transport food in a dense mass, which results in under and over cooking. Lyco's patented Hydro-Flow® agitation guarantees a uniform and thorough process for a high-volume throughput with less waste or damage.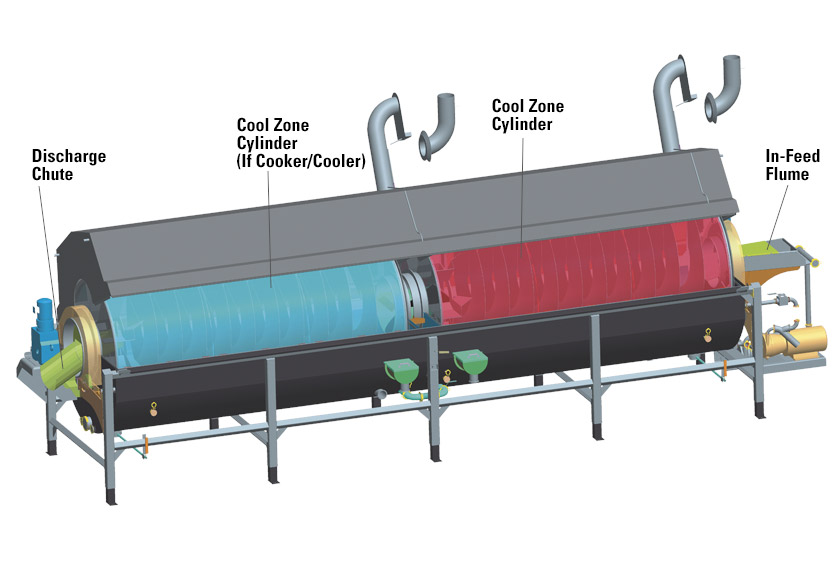 Benefits
Agitation increases capacity by up to 50% and reduces losses from pasta clumping by 10%
Lower equipment maintenance costs due to quality materials and fabrication
Features
Trunnion designs eliminate shaft breakage
Cylinder designs result in zero leakage