Liquid Cooking and Pouch Cooling System
Engineered for Increased Food Safety and Proven Results

YOUR NEXT STEP IN STARTING A THRIVING FOOD BUSINESS
Designing your food processing facility is just as important as creating your business plan or securing financing. Taking a holistic approach to planning and engineering will maximize your investment and set you up for long-term profitability and growth.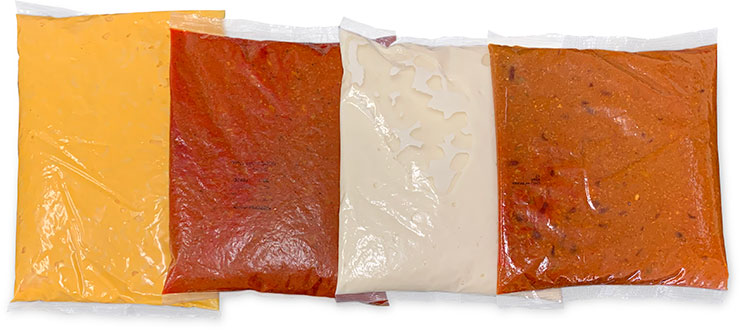 THE BEST INTEGRATED SOLUTION FOR YOUR PROCESSING LINE
Along with our partner, Sharpe Engineering, we can help you create an efficient production process by collaborating with leading suppliers to integrate their equipment into your ideal system. This guarantees a food processing solution that addresses your short-term needs and long-term goals.


How it Works
CHILL-FLOW REDUCES TIME IN THE BACTERIAL DANGER ZONE
Excessive dwell time in the range of 130°F (54.4°C) to 80°F (26.7°C) is hazardous. The Chill-Flow pouch cooler provides a strategic benefit by improving food safety. It passes your pouched product through the bacterial danger zone twice as fast as conventional belt coolers or static water tank designs.

Benefits
Eliminates pouch/product damage
Cools thoroughly and uniformly
Improves quality and shelf life
Uses less energy than other systems
Cools more rapidly than other systems
Conserves water
Versatile package handling
Features
Gentle Hydro-Flow® water agitation
Can achieve 40°F temperature
Smaller footprint
Requires half the floor space