CONTINUOUS COOKER/COOLER REPLACES BATCH COOK/QUENCH/CHILL SYSTEMS
• All Lyco systems are continuous first in and first out
• Automated cooking and cooling solutions are an option
• Continuous system provides uniform results and increased recovery
Questions? Click Here or Call 920-623-4152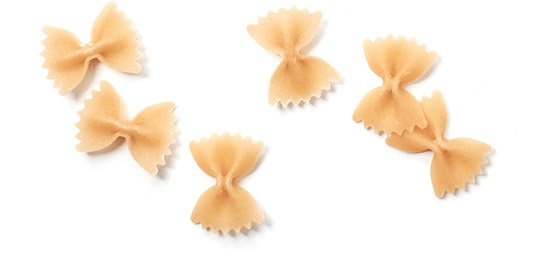 "To handle our heightened volume needs of cooked gluten-free pasta, we added another line, and this time opted for a cooker and cooler with a very complete CIP capability.

We are finding it increasingly difficult to procure qualified machine operators. Designing systems that are more intuitive to operate makes a significant impact on improving our machine and line uptime, product quality and overall plant performance. Clean-Flow is such an intuitive system.

A critical reason why we decided to go with Clean-Flow was because of the reduced time to clean the system. The Clean-Flow line for cooked gluten-free pasta is our biggest process line, and yet now it is the easiest to clean. We run the line two shifts daily, five days per week. The CIP, from start to finish, including filling and heating the water, is about 40 minutes. What we save in cleaning time and labor is just amazing."
Peter Robertson | VP Food Service & Pasta Guru

A SOLUTION FOR EVERY PASTA PROCESSING NEED
• Clean-Flow's designed for rapid change-overs to different recipes in the same day
• Easy-Flow coolers can cool, quench and chill most pasta shapes from 200ºF down to 40ºF in under 30 seconds
• Lyco's continuous systems literally improves recovery 10 to 15% over kettles and batch basket systems
• Our Cooker-Cooler system helps improve your operation, bringing costs down while your quality goes up
Pasta
LYCO PASTA PROCESSING VIDEOS
LYCO MANUFACTURING - MADE IN THE U.S.A.
Lyco was founded in 1980 by the owner and Chairman of the Board, David R. Zittel, who has had over 50 years experience in food processing. Lyco prides itself in the longevity of its associates and is measured with many decades of experience with food processing machinery. We're located in a community of 5,000 people which is 25 miles northeast of Madison, WI, a perfect area to raise a family.

Lyco's enjoyment and passion is developing the best customer-aligned, innovative food processing machinery in the world.
LYCO HELPS OUR CUSTOMERS ACHIEVE THEIR SUITABILITY GOALS
• Automated water level controls
• 70% less water and chemical usage for CIP
"Duis aute irure dolor in reprehenderit in voluptate velit esse cillum dolore eu fugiat nulla pariatur. Excepteur sint occaecat cupidatat non proident, sunt in culpa qui officia deserunt mollit anim id est laborum. Sed ut perspiciatis unde omnis iste natus error sit voluptatem accusantium doloremque laudantium, totam rem aperiam, eaque ipsa quae ab illo inventore veritatis et quasi architecto beatae vitae dicta sunt explicabo."
Jane D. | COO

LYCO COOKING AND COOLING FOR PASTA AND RICE
Hydro-Flow® is a patented method of agitation that is a world class "Game Changer" used in all of our cookers.
• Uniformly cooks all products
• Adjusts for different products
• Eliminates sticking and clumping
• Increases yield by as much as 15%
Explore All of Our Cookers